Official hotel accommodation for the 5th congress and 25th symposium of the doctors by general and family medicine
Accomodation
| Hotel | Room | Price per person for one night-HB | Price per person for one night - FB |
| --- | --- | --- | --- |
| H."Metropol " | 1/1 | 47 € | 52 € |
| | 1/2 | 37 € | 42 € |
| H."Belvi " | 1/1 | 47 € | 52 € |
| | 1/2 | 37 € | 42 € |
| H."Turist" | 1/1 | 37 € | 42 € |
| | 1/2 | 27 € | 32 € |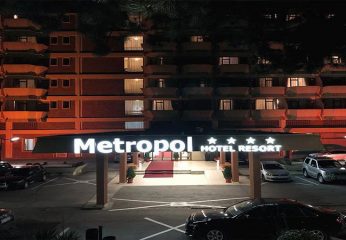 Hotel Metropol
The Metropol Hotel was and remains the only and unique hotel, among all other hotels in the region, with an architecture that separates it from all other conventional hotels.
The hotel was built and opened in 1975, and has been completely renovated in 2018.
According to the legal classification, the hotel is in the II category of 4 stars. The hotel is fully air conditioned, five floors above the ground floor and two levels below the ground floor.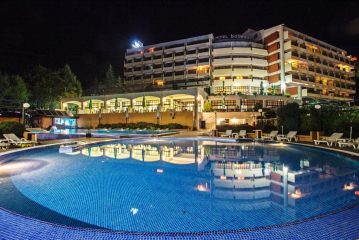 Hotel Bellevue
One of our top picks in Ohrid. Hotel Bellevue – Metropol Lake Resort enjoys a picturesque location on the shore of Lake Ohrid and features 2 swimming pools and a 500-metre-long private beach with a pool bar. The spacious restaurant features a terrace and serves local and international cuisine. Hotel Bellevue also has a breakfast room, a gallery bar, and an aperitif bar.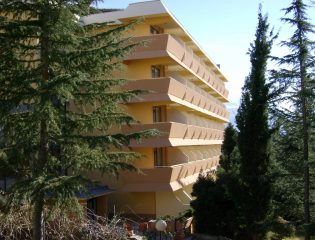 Hotel Turist
Hotel "Tourist" was built and opened in 1986. as an annex to the Metropol Hotel. Completely renovated in 2007. The hotel has the same architecture as Metropol and the two hotels are connected by an inner corridor and from the outside, they look like a hotel, with a breathtaking style.